It's Clix and Carson's Birthday Again!

That means it's time again for
LINGERIEVE – The lingerie themed rave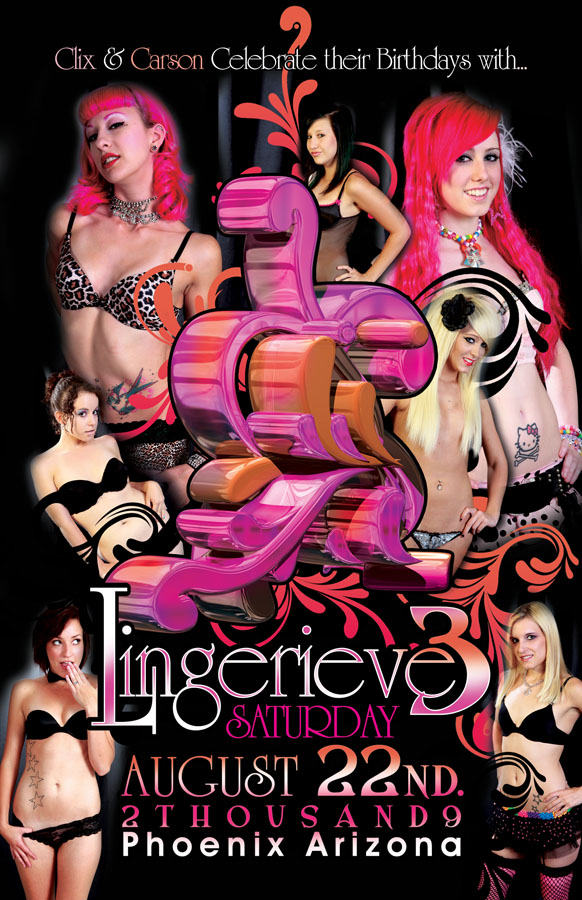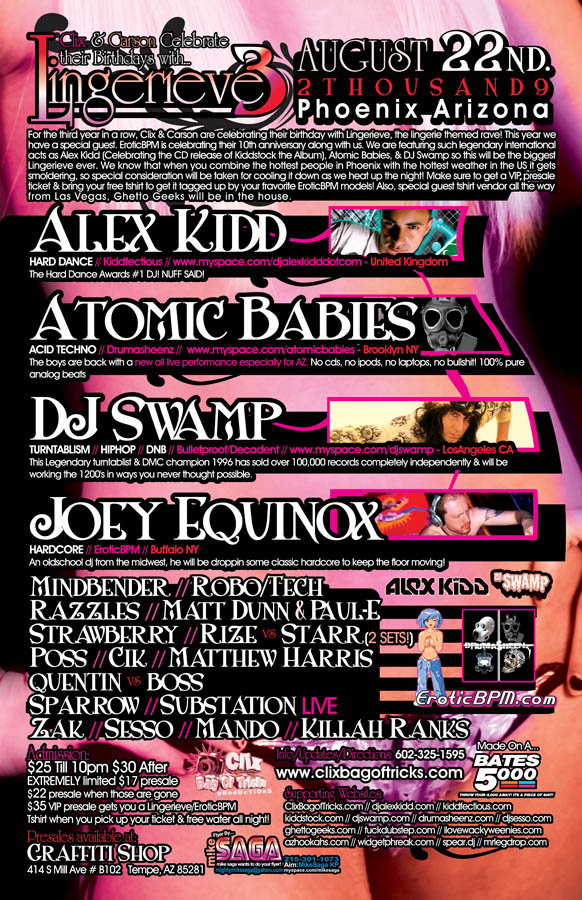 Timeslots:
Stage 1
08:00-09:00 Razzles
09:00-10:00 Matthew Harris
10:00-11:00 Mindbender
11:00-12:00 Swamp
12:00-01:00 Alex Kidd
01:00-02:00 Atomic Babies
02:00-03:00 Substation
Stage 2
08:00-09:00 Strawberry
09:00-10:00 Poss
10:00-11:00 Quentin vs Boss
11:00-12:00 Matt Dunn & Paul-E
12:00-01:00 Cik
01:00-02:00 Sparrow
02:00-03:00 Rize vs Starr (HHC set)
Stage 3 (18+ stage)
08:00-09:00 Sesso
09:00-10:00 Mando
10:00-11:00 Robo/Tech
11:00-12:00 Zak
12:00-01:00 Killah Ranks
01:00-02:00 Rize vs Starr (Scouse/Donk)
02:00-03:00 Joey Equinox

Featuring:

DJ Alex Kidd – Voted #1 Hard Dance DJ in the world!!!

Atomic Babies – The USA's #1 Live PA act featuring all live analog beats, this duo never disappoints. No cds, no ipods, no laptops, no bullshit, 100% pure! and theyve got an especially hard set planned for AZ

DJ Swamp – Legendary turntablist and DMC champion – Swamp will be wrecking the turntables in cruel and unusual ways.

Joey Equinox – An oldschool midwest DJ droppin harcore beats all night long to keep your feet moving
Local Support:
Mindbender
Robo/Tech
Razzles
Matt Dunn & Paul-E
Strawberry
Rize vs Starr (2 sets)
Poss
Cik
Matthew Harris
Quentin vs Boss
Sparrow
Substaion (Live)
Zak
Sesso
Mando
KillahRanks
Make sure you go to the lingerieve 3 dontstayin and click "I'll BE there" to show your support!!!

info/updates/directions: clixbagoftricks.com or call 602-325-1595
Admission (this event will be 16+):
$25 till 10pm
$30 after 10pm
EXTREMELY LIMITED $17 Presale
$22 presale when those run out
$35 VIP-presale gets you a lingerieve/eroticbpm shirt and free water
Presale Available at: Graffiti Shop 414 S Mill ave #b102 tempe az 85281
Also, brand new for lingerieve 3, a 3d flyer!! There are only 500 of these floating around and they all come with a free pair of 3D glasses! Bring your glasses to the party for some 3d visual surprises!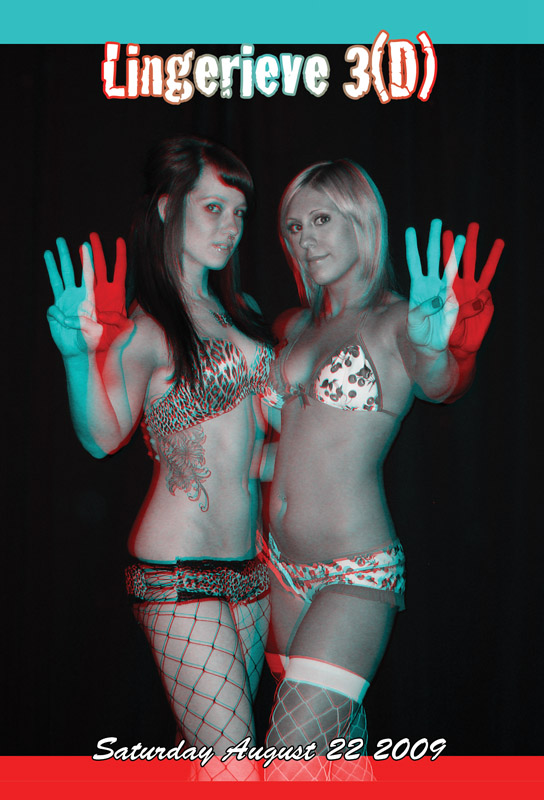 click here to get the code for this bulletin. Just copy it out of the box and paste it into your own bulletin to repost!!!!